There are only a handful of people who still call me Kuttappi. That used to be my nick-name as a kiddo.
I am Arun Basil Lal.
Toddler of the 80′s, Kid of the 90′s, Teen of the 00′s. Right now, pursuing Youth and breathing awesomeness.
I am better known online for Million Clues – my blog on WordPress and Blogging. Am also a pretty heavy tweeter @ArunBasilLal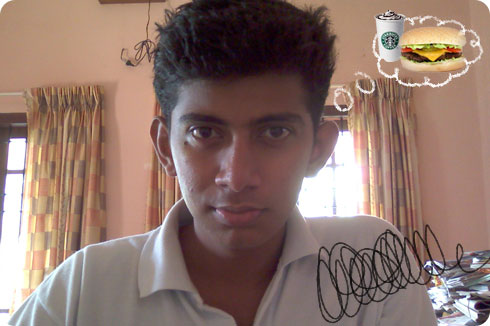 This Blog is about me and my World View. A place where I can come back later to see what I was doing in the past and how I grew up. Somewhere my friends can turn to look for me if they ever want to. And when I have a wife and family and kids, I hope they will love reading what I write here.
Well, that's a thing of the future, there is a lot to do. Hope you will enjoy reading!
P.S: Kuttappi is a popular nickname for kids in Kerala (South India). Kuttan in Malayalam means a boy kid; kids are affectionately called Kuttappi. There is also a cartoon character with the same name.