As it turns out, Cochin is my favourite city at the moment. I have admit that I haven't travelled around a lot to have an equivalent frame of reference for a comparison. Whatever.. A trip to Cochin never lets me down. Whether its the people, or the food, or the shopping, I just love the city.
Yesterday morning I went to collect my Smiley Card (a privilege card that gives you flat discount at selected outlets) in their office at Kaloor. I met up with the man-behind-the-show, Mr. Benjith, we started talking. A question that he asked me got me thinking.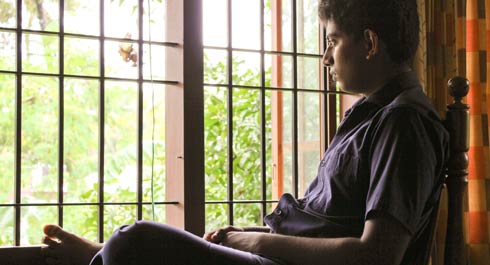 How am I going to get what I want, if I don't really know what I want?
Well, I do like to do something nice and BIG with my life. I want to be someone for my loved ones to look forward to. The problem is, I don't know (yet) what that is. I was hoping to find it eventually, but I am not sure if that is ever gonna happen. And even if it does happen, that wont be what I want to be, that will just be what I happen to be. You get the difference?
There is difference in marrying the girl you love and loving the girl you marry, rt? Something similar. I got this big tip yesterday, to quantify my dreams.
Obviously, I need money to make it come true, so one step I can take is to find out exactly how much I am going to need and how soon am I going to need it.
That's a start.
After that, I Had some really nice time with @Shalvinpd (we went to check out a house first) at his home. From there I went back and collected my replacement 8GB Pendrive. Shalvin dropped me near North bridge where I met up with @RajeshTaracad and went to his home. His mom makes awesome Doshas! Love it 🙂