The greatest part of my failed attempt to travel around India for a year was the 17 days I spent traveling Gujarat in the summer of 2014. Subramanian, my friend from college was pursuing his post graduation at SVNIT in the diamond city of Surat and was kind enough to let me bunk with him for a few nights.
Given that this was the first time during the trip that I would be actively traveling alone into uncharted territory, I decided to leave my car, Matilda, in the campus and backpack around Gujarat.
As I boarded the bus from Surat to Bhuj in the Kutch district with a packet of Thepla, a generous gift from Subramanian, I had no idea as to how much of an adventure the trip was going to be.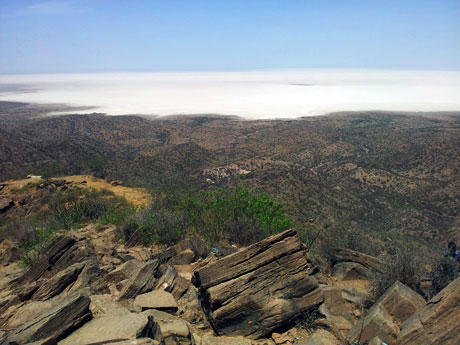 This post is not intended to document the details of what I experienced in Gujarat but rather to share my two cents on why I think solo travel is important.
But to keep things interesting (and so that I can brag), here is a summary: During my 17 days, I climbed the 10,000 steps of Girnar, trekked to the highest point in Kutch, saw lions hunt in the wild at Gir National Park, got the closest I have ever seen death trying to explore the white desserts of Kutch, walked miles along completely deserted roads and trails and hung out with sadhu's, slept with peacocks and ants, read the Gita, hung out with a bunch of BSF guys, stayed in a village with a population of just 800 people for 30 just rupees a day, meals included, and had the most amazing sweets one could ask for on a hot sunny afternoon.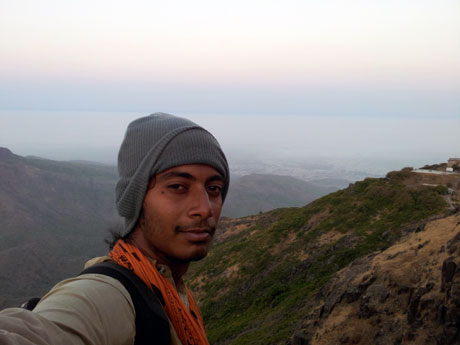 There are the obvious benefits for traveling solo like the alone time, or having the absolute freedom to choose where you want to go and what you want to do.
On the other side, traveling with someone means you get an automatic 50% discount on many things like hotel rooms and side dishes and there is always a constancy in the middle of all the unknown.
But if I had traveled with someone else, I wouldn't have had the same experiences I had.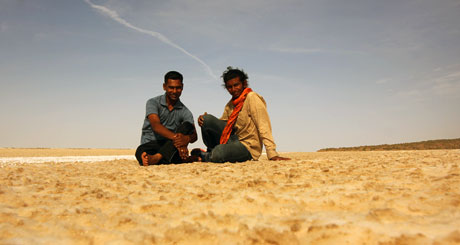 Here are my insights from my experience:
Since you do not have anyone to rely on, you are forced to rely on yourself and others around you. This means you have to trust strangers more than you would otherwise and watch your back by yourself.
It's easier to make new friends when you are traveling solo. People approach you and even sympathize with you for being so alone (only if they knew!). If you think about it, its intimidating for a stranger to start a conversation with you if you are traveling as a pack.
When you travel in a group, you tend to talk a lot more than you would if you traveled solo. You talk about life and experiences from your past and a lot of the current experience is diluted in the chit chat. When you travel solo you talk to strangers and the cultural exchange is much more valuable than gossiping with friends.
This is a big one. Its so much easier to hitchhike. And to find a place to stay. Except while I was in Dwaraka and they wouldn't rent rooms to solo travelers because someone had booked a room and committed suicide at the time I was there. I stayed in a train that night. A forest officer (Rajesh Patel in the picture above) took me into preserved areas of the white dessert on his bike and took me to 'secret' spots where one could get all sorts of country made, all natural sweets. I would never have had that opportunity if I had company.
Once you do a solo travel into a remote area, in places where you don't even know the language or the people with no cellphone coverage, you will no longer have to worry about getting lost if you missed a bus or took a wrong turn. To realize this difference, you need to travel with someone who has not traveled solo.
You will end up doing things that you wouldn't have attempted if you had company. I sat by a lake and wrote my journal. Another day woke up at 3 in the morning and climbed the 10000 steps of Girnar, and then on the same day, I went to see the lions at Gir National Park and then traveled hanging on the back of an auto and stayed in a different city. Unless both travel partners have the same kind of stamina, one will always be dragging the other one down.
I am not saying that traveling solo is the only way to do it right. It would be lying if I told you that I never for once wished I had company during this trip. And I am not saying that its the safest way to travel, but make an entry in your bucket list to travel solo and then actually do it for once. You will know the difference.
As always, once you pack up and leave, the hardest part is over.