A friend I made in NYC asked me for advice regarding traveling to India for a month.
This was my reply and I thought it had enough material to be shared with everyone. Please feel free to add your suggestions and comments as well. He asked me:
My friend is getting married in Ahmedabad on new years so I am thinking of spending January in India. I haven't made specific plans yet. I know its a short time but what should I see in a month?
---
December to January is a great time to visit India! Better than the summer. Being at Ahmedabad gives you a lot of choices to enjoy India.
Ahmedabad is in the state of Gujarat and I love Gujarat. The two possible routes I can think of is to either travel north or south. North will put you in touch with more of our history and south is more about scenic beauty. I live near Cochin, in the state of Kerala, extreme South.
The major places I would suggest are:
Mumbai – Its one of the biggest cities in India. A sight to see and there are SO many points of interests over here. You could fly in to Mumbai (aka Bombay) and travel to Ahmedabad by train or Bus.
There are tons of places to see in Mumbai, like Mani Bhavan, the home of Mahatma Gandhi while he lived and worked in Mumbai.
You shouldn't miss the Dr. Bhau Daji Lad Museum. It is my absolute favorite museum in whole of Mumbai. I have explored Mumbai in detail, I can tell you more places there than most locals have ever visited. Lol, now I am bragging.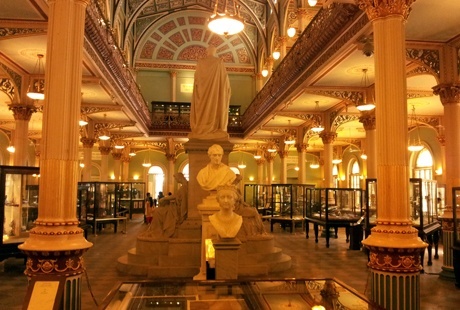 If you decide to travel north from Mumbai, you will be going through Surat and Baroda. Surat is the diamond city, 90% of worlds diamonds are processed here. (90 is not an exaggerated number.)
In the State of Gujarat, you have the Gir Forest and National Park. You can book a ride and see lions in their natural habit. The vehicles are not guarded, so you might see lions really up close. (always book the early morning trip, lions go to sleep at noon).
Also in Gujarat, you have Girnar. A temple on top of a mountain. About 10000 steps to the way up. If you start early in the morning, you can see amazing sunrises are experience pure bliss.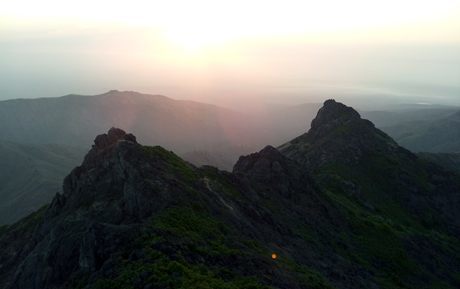 Towards north of Gujarat is the Kutch district. Its the largest district in India and you have the endless white desserts. You will be in time for the Kutch festival too. Check this out: Rann Utsav.
The sweets of Gujarat is another attraction. Do not miss it, but since you are attending the wedding, you will get a fair share of sweets anyways!
If you are traveling North, you have Rajasthan and Delhi. There are 4 major cities in Rajasthan: Udaipur, Jodhpur, Jaisalmer, Jaipur. I haven't personally been there, but my friends tell me that the historical sites in Rajasthan are a must see. From there you could go to Delhi, the national capital and explore the national monuments.
Another location that would be awesome to visit is the Leh-Ladakh-Kulu-Manali stretch. (Google up all the names and you will see stunning images). You could either get a bike from Delhi, or use public transportation and go around and see all these stunning places.
If you travel south, you have cities along the west coast: Mumbai, Goa, Gokarna, Mangalore.
Goa is a party house. Beautiful beaches, cheap beer and chill.
Gokarna is poor mans Goa. You live on the beach in shacks, and chill.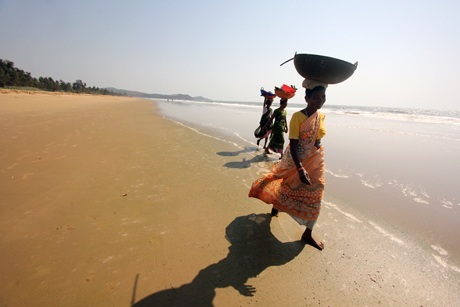 Mangalore is a decent sized town and then you have Kerala down south. Here you can have amazing sea food. And visit the back waters in Alleppey and explore historic places in Cochin. More of admiring nature and sight seeing.
I know I have given you a lot of stuff. Just google up the names of the cities I have mentioned and you will see.
Travel And Accomodation
Traveling between cities can be via trains, public transport or buses. You have auto rickshaws for local transport. Except in Mumbai and a few other cities, you will have to bargain with auto drivers, but its part of experiencing India. We love to bargain. Even locals have to bargain and its not that big of a deal.
You have Couchsurfing for stay. And then there are temple and private Dharamshalas. And of course, AirBNB. Also check out this list.
Also check out Padhaaro. More like an Indian version of Couchsurfing.
I am excited for you man. If you decide to travel south, we should definitely meet up and hang out.
Arun