I was recently very surprised to find that many of the doers I know are not familiar with the "Man In The Arena" quote.
It's an extract from a Theodore Roosevelt speech, a paragraph that had great influence on my life.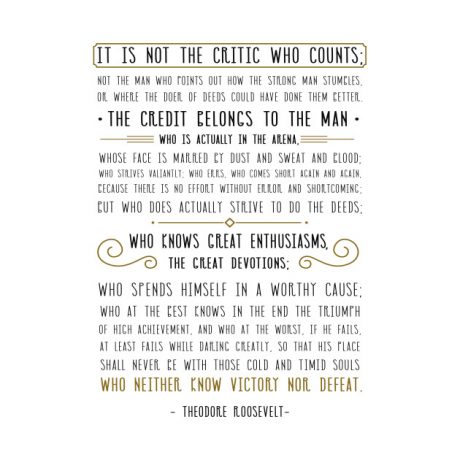 It's amazing what we can do once the fear of rejection and criticism are manageable.
Criticism has its place of course. Brene Brown points it out correctly in the following talk. I will leave the punch line for the video. Hint, look for the 7:00 min mark.
Thanks to @glueckpress for sharing the video with me and to @Ingrid for the image above.
Imagine for a minute that there is no fear and no one is judging you. Whatever that is holding you back is gone. What would you do?
Why not just do it?