What an awesome week this was. A lot of things happened this week, a short record –
Sunday
Attended Church on Sunday. I rarely do that these days, but I love going to the church. Being in the church is a time to think of me and find my bits and pieces.
Monday
Sleepless night. I was preparing the presentation for the Campus Blogging Meet. I love staying up all night and its been about 2 months since I did it last. Felt so good.

Tuesday
Campus Blogging Meet at Kathrikadavu. I took a session on 'How to write awesome articles'. Reconnected and had fun with a lot of friends.
Wednesday
The presentation is featured on Slideshare both on homepage and the 'Hot on Twitter' section.
Frinday (today)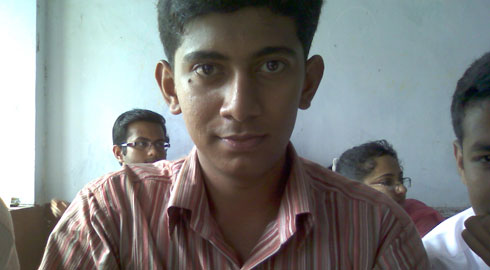 Final year Project Presentation. The presentation went really well. For the first time in my life, a teacher appreciated something I did and said to the whole class in this scale, 'This is the way to do it'. Felt like heaven 🙂
Campus Blogging Presentation is still on the homepage, its featured in 'Hot on Twitter' section twice and 'Hot on Facebook' section too.
Two Presentations and lots of Fun. Time to Treat myself and take real rest 🙂
P.S: The week is not over yet, but couldn't wait till tomorrow evening to write all this 😉