I decided to find out and started reading Lance Amstrong's Journey Back to Life. I hadn't read a book in over a year, in fact, the last book I read was "Blog Blazers by Stephane Grenier" and I completed reading it on 22nd April 09. Man, that's a year ago.
The book is about his life so there is definitely lot of Bike-ing in this one. More than that, the book is about he being a cancer patient, about how he got over it, about the most wonderful people he met in his life, about how he had his baby and how he won the Tour de France.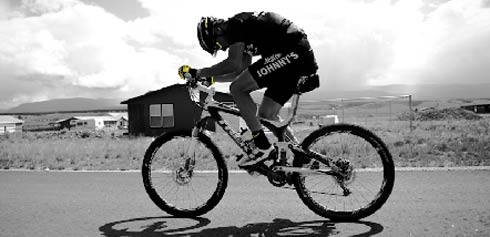 There are way too many heart touching parts, he explains a lot of stuff in detail, especially the medical stuffs. Its amazing how he remembers all this stuff. If you ask me, I don't remember most of my childhood, esp. the names and the people. (That is one reason why I have this blog, to document my life.)
This is my favorite quote from the whole book. Lance says: "If you ever get a second chance in life for something, you've got to go all the way".
The book ends with "I will ride again, into the highest hills, up the pitch of a mountainside, where green leaves quiver in the cold sun". In reality, Lance rode again and again and went on to win the Tour de France six more times consecutively (total 7 wins in a row) after he did the book.
If you like reading inspiring stuffs, like sports or like reading autobiographies, get this one online or next time you visit your bookshop. Totally worth it.
Thanks @HariKris for lending me his copy of the book!