620 hours is 25 days of standby time. I got this phone recommended from a friend, Roni, who said that his battery lasts for a  week even with heavy phone calls.
I have had my own number for the last 4 years. I started with a Nokia 3310, then I got my dad's Nokia 7610 and when it broke down, I went back to the old Nokia 3310 but this time with a fresh look. All those mobiles were bought for someone else, not for me.
This one is Samsung Guru E1252. Bought it day before yester, 18th from Samsung Plaza, Opposite Oberon Mall, Cochin. Cost = 2000 INR.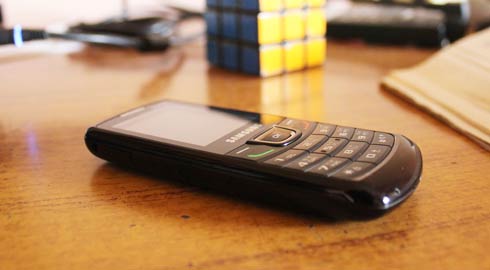 Guru a basic phone, you can call (obviously. lol), you can send sms and even group sms. No Bluetooth, No Camera, No Wifi, No 3G, just the way I like it. It is a dual sim phone, but only once sim can receive calls when the other is active. It has a voice recorder and FM Radio, both I wish it didn't have. I don't like too many things in one gadget. This thing got a LED torch too.
Samsung Guru is loud enough and has some very carefully thought out features. For instance, you can set the time of day when you want the keypad backlit to be on; you don't need backlit during day rt?
The phone is a winner for its Simplicity, low price, battery, great looks and dual sim feature 🙂