My intention of starting this blog was to blog for the joy of blogging, to write down random ramblings and to document my life. The only people I expected to read this was my real family and the people I think as my family.
But soon it became an obsession and started growing on me. I started writing down every thing in my life, and it grew to a point where I didn't want to do something, cuz, if I did, I would have to write it down in here. I felt it during the Tata Jagriti Yatra where I had to note down the details somewhere so that I would remember it when I was blogging here. It was not fun anymore.
So the easiest way to win over it was to not do it. The lazy side of me took over and I just did nothing.
Okay, that's the intro. First of all, a Happy New Year! (Lets start with the rituals)
New Year Resolutions for 2011:
Learn Swimming. [Done]
Take Passport and use it. [Done]
Set-up a passive income source. [Done]
Just three for this year, let me keep it simple this time.
What's New?
Well, to start with, Tata Jagriti Yatra was a hell of an experience. I wouldn't call it a tour (now I get why the TJY team said its not a pleasure ride over and over). We had fun, but living in a train bunk for 18 days was a challenge in itself, not to mention the extreme temperatures of the north and the train-smelling-food.
But having survived the tour makes me feel like a Been-There-Done-That Person. Also made a bunch of really cool friends. The TJY experience cannot be said in words, its something much more than that. I will always cherish those 18 days and the friends I made.
Photos of TJY on Picassa – on Flickr. Summary of TJY 2010: The Yatra Saar
After TJY, I am working on a project with @TheAnand and @KenneyJacob. Details of the project are classified 😉 We moved from Kaloor to Panambilly Nagar, we have a better home now!
Then I went on a tour to Mysore last month. A friend of mine from school, Sajay, is doing his final year MBBS. Spent a couple of days with him and Aswin (another friend who came with me) and met his friends. The trip was a blast!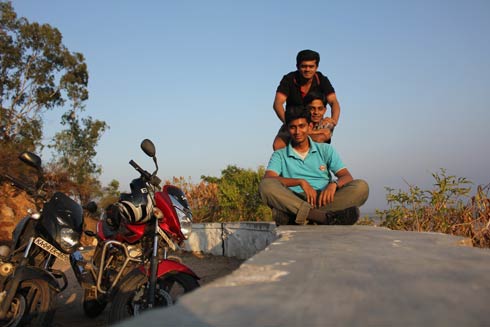 Pics – this way.
p.s: I just saw the Japan Tsunami videos on TV tonight. Wondering how they are keeping up with their lives.