"Are you Happy?". This is 'the question' that I ask myself when I am faced with a choice. And when the answer is No, I know something is wrong and its time to change something.
Story Time!
My Life after college started with me being associated with Smiley Card, a privilege Lifestyle card that would give you great deals at selected outlets. There were good times and bad times. Good times are always happy times, but when the bad times came, this question haunted me. I was still getting YES as the answer and that made me stick to it.
But when the answer started being No after a while and that too for a long time, I decided to end my term there. I was done. I am done.
Interestingly, the day I decided to quit, I got a call from an acquaintance to partner him in a venture and to be one of the directors of a company that he had in mind. The profile demanded my experience with Smiley and when I think about it, it was perfect. It felt like connecting-the-dots. I had nothing else in mind at that time. I asked myself if I would be happy there and I instantly knew that I wouldn't be.
Right now, I have found something that I love doing (will share the details later). As of now am with the people that make me happy, and doing what I love doing and the answer to "Are you Happy" is "Hell-F###ing-Yes" 🙂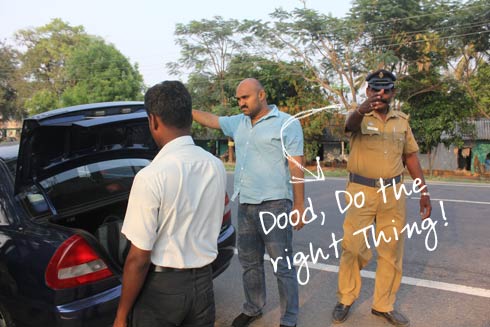 I think what people should care about is that if they are happy today and not worry about what it is going to be. If you are not happy today, change something and do something that will make you happy. Else its not a life worth living!