Ever since the idea of Entrepreneurship got stuck in my head, I wanted to be a CEO. Well, I wanted to be an Entrepreneur first, CEO second. I am finally there!
It all started with a super secret project designed to make money online. Now its a registered company – One C Media Private Limited.
Who is involved? Me, @theAnand, @KenneyJacob, @iAmATechie, and @NicksalTR.
About the name. We call this 'Project 10 C' internally so we tried to register 10 C Media, but it wasn't available. So we went for 1 C Media.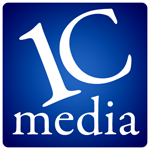 I remember, once at a BarCamp, @Eldhose said, Freelancing != Entrepreneurship. I can vouch for it, its so true. Freelancing meant, lots of free time, limited commitments, no formalities and freedom to choose the hours and days of work. The latter brings long term commitment, responsibilities, and 24 x 7 work.
Recently someone asked me what are my hobbies other than photography. When I thought about it, I am doing my hobbies all day. I love what I do, everyday! Too bad, it doesn't give much time left for photography.
Now to answer the most important question; what do we do? Well, the exact details are classified 😉 We specialize in making money online. and we do almost everything legal known to mankind to make money from the internet. And Yes! We have borrowed some from aliens too.
Its a new start, one step at a time!