So I turned 24 yesterday, the 14th. As with most birthdays, it was quiet and nice. Church, early in the morning, cake, payasam (cheru payar, my fav kind) and lots of TV.
I had turned off my birthday on Facebook, so wishes came mostly only from close friends, and of course family. My sister made me this card which she delivered at 00:00 precisely. Family is important, family is everything, right?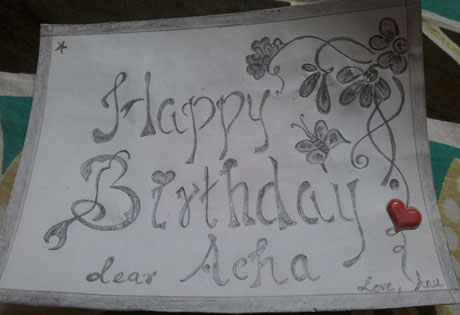 And the cake..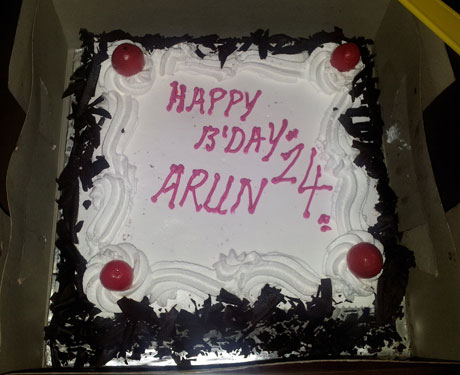 And the birthday shot..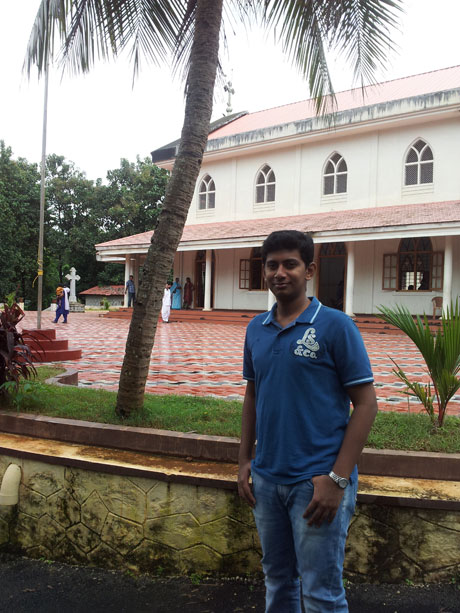 Spent the night talking with dad. (oh! he gifted me a new pillow 😛 ).
As with most 24 year olds, am confused and perplexed. Got to do a lot of soul searching. A lot. To a crazy year ahead!