Flying is insanely boring. I wonder if pilots enjoy their jobs except for all the glamor they command on the ground. Waiting for check-in lines to open, then waiting in those lines, customs, clearance, waiting for gates to open. Such a ritual!
I was wondering what could make flying more enjoyable. That got me thinking; what makes travel enjoyable? On first thought, a difference of scenery, but I think flying companies have that covered already. You cannot ask for much up in the air and then there are those entertainment screens with hard-to-navigate touch screens and lousy 'edited' movies.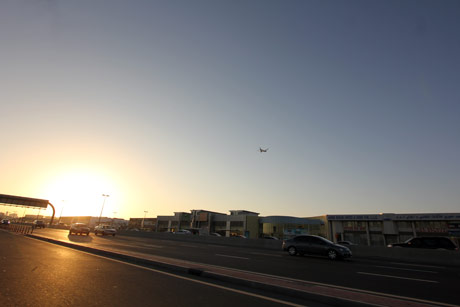 What makes travel even better is company. But how often do you bump into someone interesting on a flight? That fantasy is reserved for the movies, we know how that works. I have had to fly next to priests sitting next to me. (At that time I thought it was God's way to telling me that I need to see priests more often.)
What if flights suggested seats based on interests?
Every flight lets you choose a seat when you book online. If only they had something where you could pick a few of your interests, like photography for instance, and then suggest a seat next to someone with similar interest. How cool would that be?
Even better, what if it asked you the purpose of the trip and say you tell them that you are a tourist and you get a seat next to another tourist going to the same destination. That could lead to something. That's how the social media have managed to bring strangers together; based on interests.
Knowing that the person sitting next to you might have some shared interests would nudge people to start up a conversation at least.