A workshop on Web Design and Web Technologies, supposed to be the first BarCamp Kerala Lite, was held at College of Engineering, Thalassery, Kannur yesterday 20.Feb.2010.
I was there to take a session on 'How to easily build Websites using WordPress'.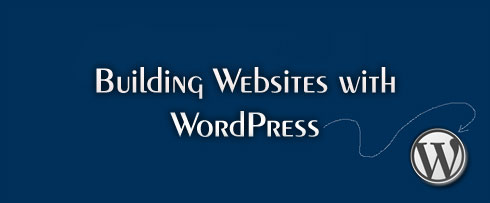 So I boarded the Cannanore Express at Aluva Railway Station, last Friday evening. @TheAnand was supposed to be with me, unfortunately he had to skip the trip since he was busy with the works of new office of @Ayruz.
Luckily I found some of my friends from college at the station. It was my first trip to Kannur, the train was crowded. I got a seat after a couple of stations, the trip was tiring, except for the company with friends.
In the train, I met and old lady in her 60's (I assume). She looked neat and she was having fun with some kids sitting nearby. She made me feel what a privilege it is to grow old with someone. We got acquainted before I got off at Kannur station at around 11 p.m. where @NijuMohan was waiting with his brother in his new car for me.
I had dinner at Niju's home, and the plan was to stay there over night. I got introduced to his Dad and Mom, and two of his brothers. We both hadn't completed our slides. So we sat all night doing it, chit chatting, browsing and sharing stuffs. Thanks to the unlimited internet at his nest. We slept for 90 minutes that night.
After a quick break fast, with Niju and Hari, a friend of Niju and the in-charge of the event, we set out for the day. On the way, I met Praveesh, a Photshop enthusiast and a third year student at CET.
We picked up, @shalvinpd on the way, little did I know that I was going to get my basic .Net lessons from him later in the day.
We reached CET by around 9 a.m. We went to a guest room which was the only room with wifi in the college, where we got refreshed, I did some tweeting. The sessions started by 9.45 a.m.
The first session by Niju, who is an alumni of the college himself, about Web Trends gave an intro to the audience about existing web technologies, concepts of web 1.0 and web 2.0; a general introduction to the web.
He also showed this viral video: Web 2.0  – The Machine is Us/ing Us.
Then Shalvin sir did his magic with the basics of Microsoft .net. He came with some DVD's to give-away, which was taken well by the crowd. (I got a copy on the way back home).
I followed Shalvin with my session. It was the first time that I had practised before a presentation. So it went really smooth. I did a demo of WordPress on local host.
I made a cool looking website in 10 minutes and I believe the crowd liked the speed with which websites could be made. The demo was followed by a segment on How to make money online, which, obviously, got great attention.
[Bad: no one had a camera (even in the digital age). So no photo memoires]
While lunch was getting ready, Niju and Me talked to the audience and inspired them to try blogging. Niju also talked about their campus blog, CeTly Live, which is not officially launched yet, so many didn't know about it.
It was lunch time, I met up with some guys from the college, then had lunch with Niju, Shalvin in 'the wifi room'. Fried Rice was good 🙂
Me and Shalvin left after the lunch, to catch the Ernakulam Express. Praveesh and Varun dropped us off at the station. At the station, me and Shalvin sir exchanged thoughts. I demonstrated WordPress and its working and he gave me an intro of .Net. The train came at 2.45 p.m.
We managed to find a seat after a couple of stations and started working on .Net on Shalvin's Praseed Sir's laptop (Shalvin was using his laptop).
Later when the battery died out, I installed .Net on mine and did some coding on the way. We turned to bits and pieces of paper that we could get hold of, when my battery died.
Shalvin sir was a great company during the trip. He showed me two of his favourite tracks on his mobile. He is a hard-core music enthusiast himself.
Finally I got off at Ankamally Station, said ta-ta to Shalvin. The last bus to Perumbavoor was gone by the time I got a Lime juice. So I walked asked for a lift to a random stranger and hooped on his bike to the Ankamally transport bus stand.
To my surprise, I met @jerilk, my neighbour and friend from school.
A new edition Volvo Bus of KSRTC pulled up right in front of us. We went inside just out of curiosity. It is air-conditioned and the seats are amazing. Took some pictures (later) inside the bus and talked to the driver. He said the bus gets a mileage of 2.5 km per litre.
Later, we came home in another bus, me had dosha and Jeril had omelet at a local Thattu kada. Walked home from town and talked for a long while.
It was one hell of a memorable day. Loved it 🙂
Related: Slides and Notes are posted on Million Clues.