At 12.30 IST, today, I am officially out of college. Exams just got over today.
It was a Phone Calls Day after that; the moment I came out of the exam hall, @KenneyJacob called. I got calls from many people, Dad called and said Congrats. Then an old friend called. We hadn't talked for over a year, well, now she has a baby.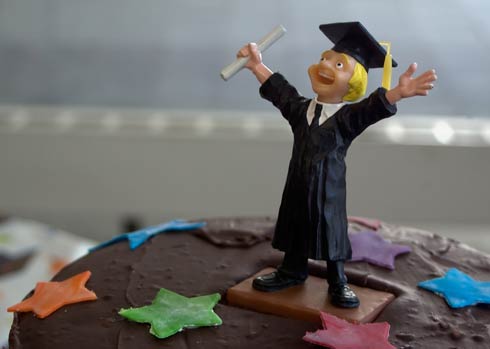 I don't feel anything different, just feels the same. To be honest, I don't even feel like I am gonna miss my friends, but I know I will miss many of them.
What's Next?
I haven't decided exactly. I am gonna take some time off and practice SSH (=Simply Sitting at Home, credits: @BinnyVA). I have bought a bunch of domains, I would do something with them. Finish of all the projects that are pending.
Then Travel, Photography, Visit Friends and Hangout with the people I like. And Blog.
To start with, there is yet another party tomorrow, the farewell party, this is the 9th party I guess.
See you sooner 😉