When it was time to decide upon my career, one of the criteria I had for myself was that I shouldn't be geographically bound by what I do. Travelling was a priority even then and the biggest of all the travel plans I had ever dreamt of was a journey across India.
On the 3rd of February this year I took upon this epic challenge.
Today after 50 days of starting the journey, and having covered over 5000kms and travelling through Kerala – Mangalore – Manipal – Gokarna  and Goa, I am in Mumbai, the biggest of the biggest metros of the country.
What took me 50 days to write about this? Well, to be honest, I was not sure if I could do this and if I would have to return home half-way. And writing while travelling is not easy (for me) as I thought it would be.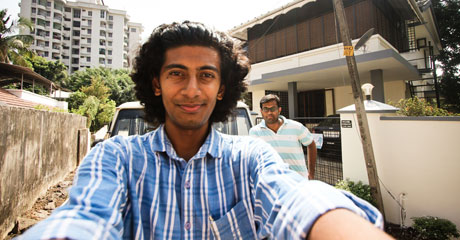 So what changed in between? Why did I decide to keep moving? To answer that I need to tell you about the reason why I started this journey. The original idea of travelling cross country was simple – see the coolest places of the country and meet some amazing people and bring home stories to tell. Maybe click a few pics in between and show them off with friends and family.
But I have started using my travels as a tool to find answers to my questions and find new directions. For an outsider, my life is pretty cool. I work on my own terms, I earn way better than most of my peers for the hours I put in, I hang out with some very cool people, I party often and I travel whenever I feel like.
Our brain is a strange organ; it easily gets used to stuff no matter how exciting it is. And my life was getting normal for me. I missed the excitement.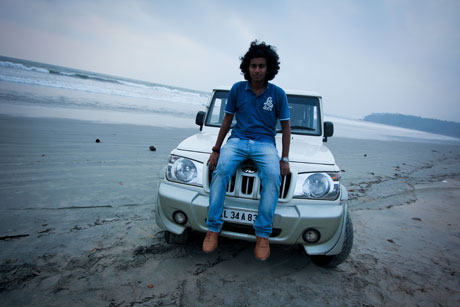 But (I must get rid of this habit of starting new paragraphs with a 'but'. Sigh. Whatever..), but hey, Steve Jobs said to keep looking and to never settle. So this is me looking for new domains. This is me not settling with my life and following my intuitions. And hopefully I will be able to connect the dots looking back. Thanks Steve!
I made one huge mistake before starting this journey. I told a lot of my family that I will be gone for a year. And that created a lot of stress among them. And you can imagine the family drama that followed. If you ever find me telling you that it didn't bother me at all, know that I am lying right on your face. There were phone calls after which I just felt like going back just to end the drama.
When I went on my last tour of south India, I was gone for 50 days and anyone barely noticed. I didn't tell anyone that I would be gone for a while because at that time I didn't know it would take that long. And you should see the expression on someone's face when I tell them that I travelled the south for 50 days.
So back to the question of 'what changed in between' and why this journey is not over yet. I was walking through one of the zombie filled (more on that later) streets of Virar with my friend Sumit and our otherwise direction-less discussion gave me the answer. If I return back home right now, this whole journey would be pointless because I would be back where I started and nothing new to pursue.
So this is it. I have decided to keep travelling. I will be writing about the story so far in the following days. The journey wanted a name so I am calling it 'Deshadanam 2014'. (In Malayalam my mother tongue, Deshadanam simply means travelling or wandering from place to place. Nothing fancy.)
I know where I am going next, but how and when, I can't wait for that adventure.