The march of 2009 was one of the most important months of my life online and I would say the best month of 2009.
Adsense Baby!
First, it was the month which I got my first Adsense Check. I enrolled with Adsense in the October of 2006, so it was really exciting to get hold of the check. Wonder how many people have helped me earn it, the people I have never met.
As always the first check is the sweetest and the hardest. I got some more checks later that year, but none of them was as special as that.
Presentation at Amrita Fooster
This was my first presentation on any camp.
A friend of mine, @anichandru invited me and @TheAnand to the grant event. We did a combined presentation on Blogging (me) and Making Money Blogging (Anand).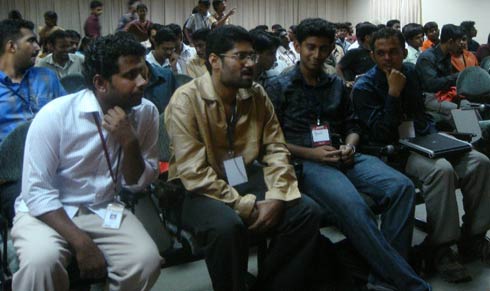 Anish and @JuwalBose did a Presentation on Blender too. It was one fine day. You can see my slides and notes here.
Money March
It didn't stop with the Adsense check, so I named the month as Money-March. For the first time I made money from affiliates, most of them coming from the Free StudioPress Themes Page.
Add on to that, I got to work on a website for a guy, and that would be my first client. (shh, I did better not say more about it).
One year later, things are going strong, a lot happened in between, I mean a LOT. Wish I had started Kuttappi last year. Anyways, sooner is better 🙂