When we are screwed up, we find explanations to console ourselves. At least I do.
The following are some of my favourite explanations which I use depending on the demand of the situation. I don't care if they are right or wrong, I just feel better when I think this way.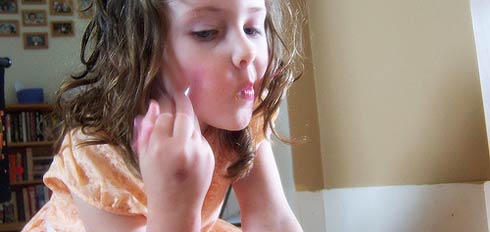 Time You Enjoyed Wasting was Not Wasted at All
I found this from a tweet of @JerryJose7. Here is the deal. I get 30 days of study leave, I spend the first 25 days tweeting and blogging and when I wake up on day 26, I need something to console myself with. This is the perfect one.
Do Not be Afraid of Progressing slowly; Be Afraid of Standing still.
When I do not make any progress after a day, say with studies or with any other projects, I use this. I picked up this from @raj241071 at BarCamp Kerala 5 from his talk. (see, attending BarCamps is a good idea).
If it ain't fun, It's not worth doing at all
This comes handy when I have to give up stuffs that I had an opportunity to do. Helps me not be brood over a lost opportunity and smooths me after a big NO.
You are not Supposed to do Anything, You do it because you Love it.
Ah.. One of my favorites. From the video The Secret. This is how the video ends. Right from the birth the society expects us to do certain things. This one clarifies everything.
If you ask, you might be a fool for 5 minutes, otherwise you would be a Fool for ever
Those are not the exact words, but that's how I conceive it. I don't have any problems with asking questions, anywhere in the world. But sometimes when they go wrong and I get humiliated, I need something to cheer me up.
I am used to humiliation, so its not a big deal now. Still, it make into the list.
For the greater good
When things don't come my way, this thought is an instant relief. Most of the times, they don't work the way we planned, but everything turns out well. For the greater good.
Lessons from the Steve Jobs' Speech
This speech of Steve Jobs is the most inspiring speech I have ever heard. Its up here, the lessons from the speech, esp. the one that says our time is limited is a source of immense inspiration.
I will be always me and me; If someone has a problem with me, its their problem
Changing yourself for someone else seldom works, this is the only way out. of such a situation for me.
You may not be the Best, But You can always do Your Best
This is one I picked up last week. One of my favourite teachers (Alicekutty, our ex-HOD) said this to us in her farewell message. I am sure I will be using this one from now on. It has made an impression on me.
Hope you pick up something from the list and suggest some if you got any 😉